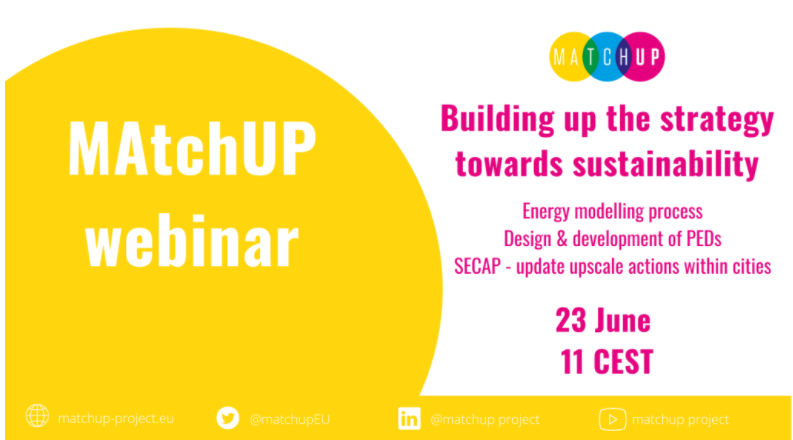 Positive Energy Districts
On June 23rd MAtchUP invites you to its webinar "Building up the strategy towards sustainability".
The webinar will investigate ways and strategies to rethink our urban environments to meet the climate targets set by the Paris Agreement and the European Green Deal. The event will focus on three main topics to improve the innovation and the efficiency of our cities:
an innovative methodology for the creation of a medium- and long-term energy strategy in the urban environment;
the role of PEDs in improving energy efficiency and flexibility, with several case studies and real data;
SECAP, the climate protection plans and their updates.
Registration is open and free of charge: REGISTER HERE!
AGENDA – Starting time 11 AM
Energy modelling process, with a double approach bottom-up & top-down – Iñigo Muñoz, Tecnalia
Design, development & evaluation of Positive Energy Districts (PED) – Aapo Houvila, Francesco Reda, VTT
SECAP -update of the Integrated Climate & Energy protection Plan of Dresden – Nora Zentner, City of Dresden
Q&A