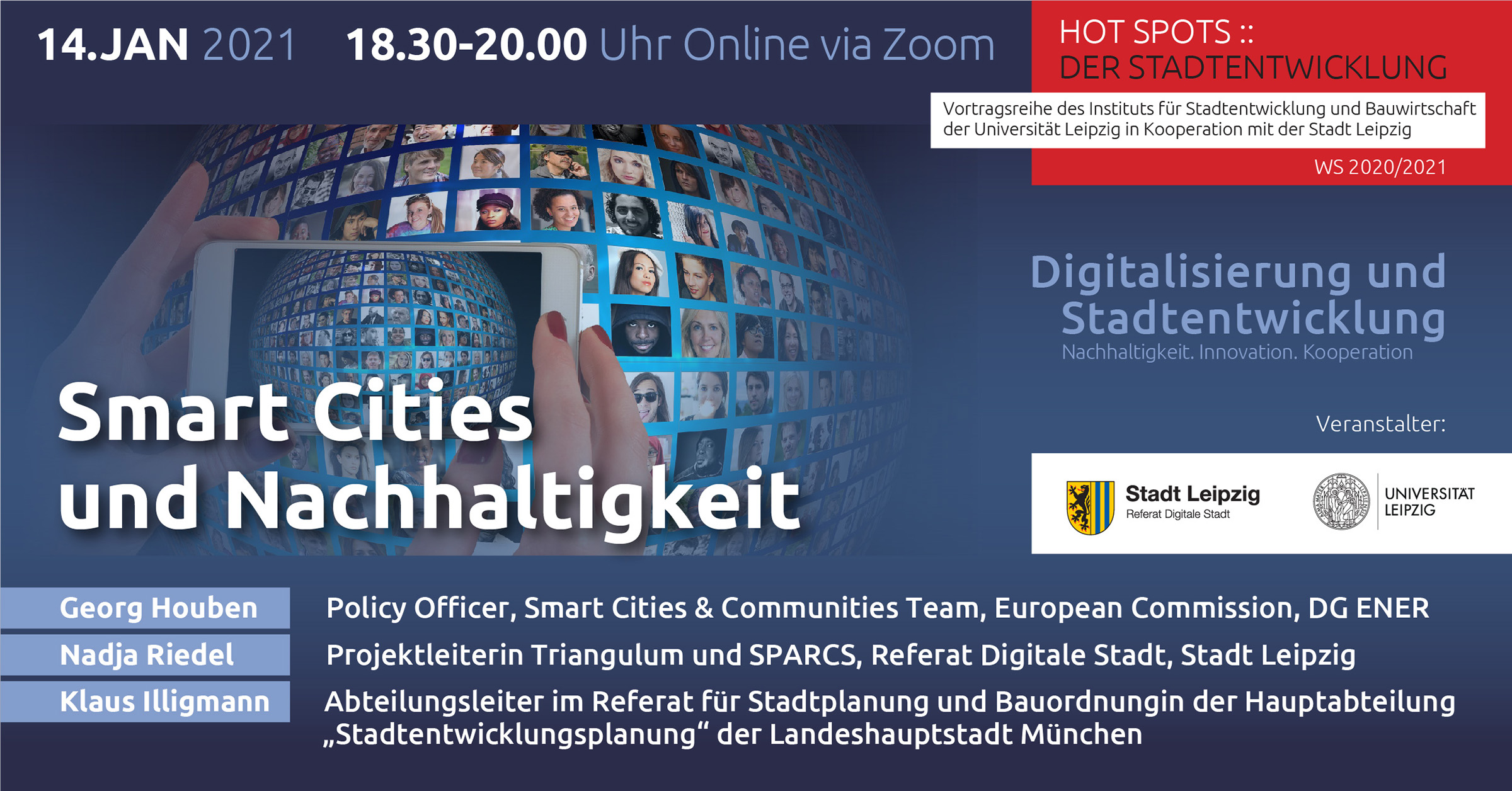 Smart Cities
Urban Planning
Positive Energy Districts
Smart Mobility
On the 14th of January 2021, Leipzig will host its second online webinar of the events series "HOT SPOTS :: of Urban Development".
The topic will be "Smart Cities and Sustainability" and the event is organised together with the University of Leipzig.
Since 2019 Leipzig is one of the Lighthouse Cities in the EU initiative SPARCS, which is about model solutions for the development of energy positive districts. The event will mainly focus on the goals of the EU concerning sustainable urban development and smart city solutions in Germany. With the examples of Leipzig and Munich, the webinar will discuss model plans and solutions especially in regards to energy, mobility and ICT. As the topic suggests, SPARCS will play a major role in the presentation of Leipzig's way to become a climate neutral and smart city.
We are happy to have experts from different fields on board for the discussion:
Georg Houben, Policy Officer, Smart Cities & Communities Team, European Commission, DG ENER
Klaus Illigmann, Head of Department in the Department for Urban Planning and Building Regulations in Main Department I, Urban Development Planning, City of Munich
Nadja Riedel, Project Leader Triangulum and SPARCS, Digital City Unit of Leipzig
Date: 14.01.2021, 18:30 – 20:00 CET
Participation is free, anyone who is interested can join via the registration or participation links below.