CENERO Energy Showroom at the Baumwollspinnerei: Exploring Real-time Energy Management
Energy efficiency
Energy Industry
Energy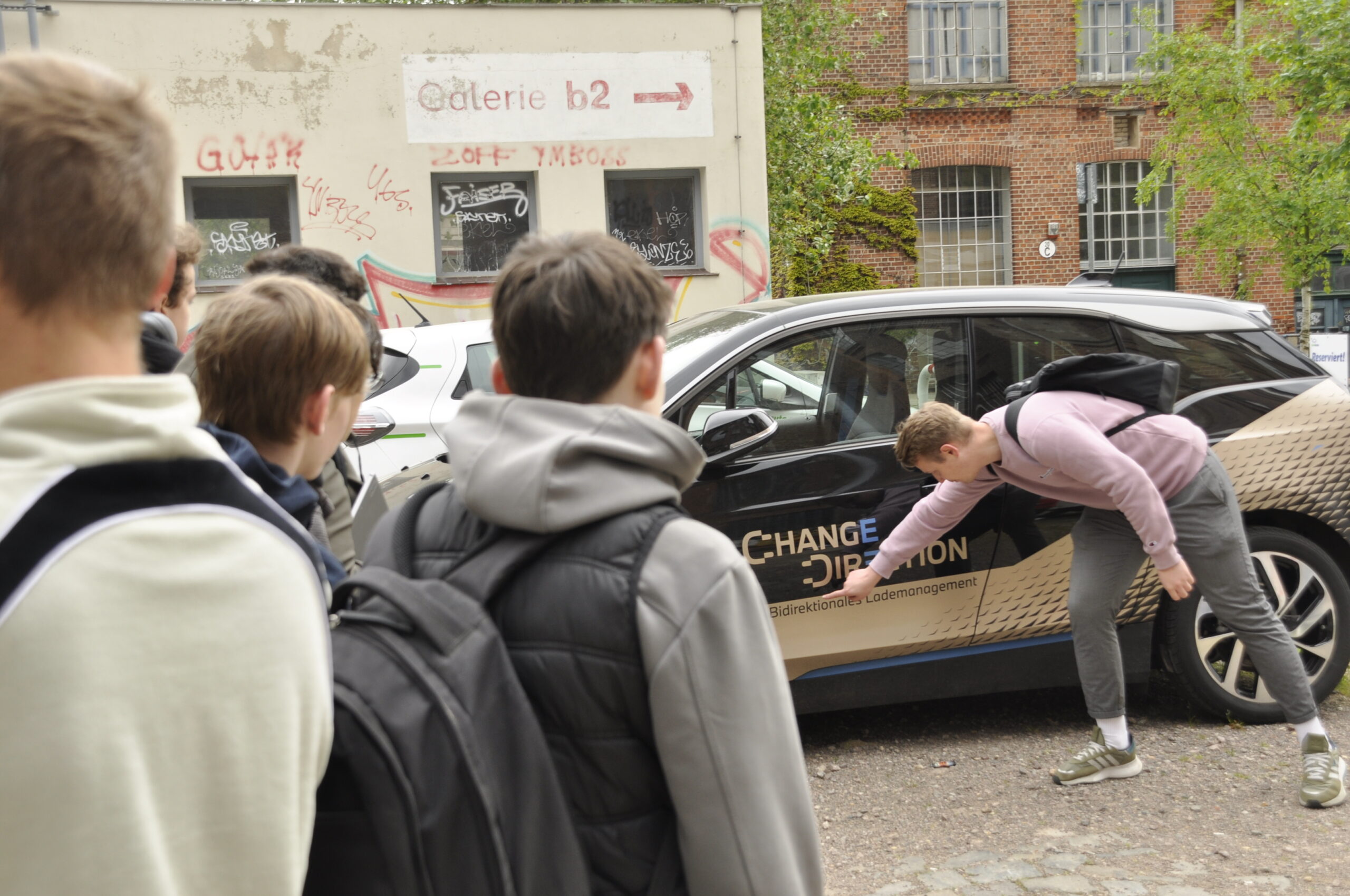 We are excited to announce the opening of the Cenero Energy Showroom at the historic Baumwollspinnerei site! In this showroom, visitors can experience Cenero.one first-hand, a state-of-the-art, live energy management platform that offers high-resolution and highly granular data in an easy-to-analyse, graphical format. Cenero.one revolutionises the way we monitor, analyse and optimise energy consumption. 
 
The data presented at the showroom offers insight to the various innovative measures implemented at the Spinnerei within the framework of the Horizon 2020 EU funded SPARCS project. Here we monitor, analyse and report the results of the different interventions. Visitors can witness the energy dynamics of the location in a variety of charts and dashboards. The slogan of Cenero.one is: "Making the invisible visible" – here it is demonstrated exactly how this tool brings life and meaning to these previously invisible consumption patterns. 
 
Additional to the consumption data, the platform also integrates data from diverse sensors installed throughout the site such as real-time information on air quality, temperature, and other environmental factors, gaining valuable insights into the sustainable practices implemented at Baumwollspinnerei. The various meters and sensors communicate over a wireless LoRaWAN protocol. The granularity of the data can be adjusted according to the need.  
This holistic approach enables businesses and individuals to make data-driven decisions to enhance energy efficiency and overall environmental performance. 
As part of your visit to the Cenero Showroom, you'll have the opportunity to witness the charging and discharging process of the bidirectional electric vehicles. Cenero.one tracks and visualises the EV energy flow, providing a glimpse into the future of sustainable transportation. 
 
Arranging a visit to the Cenero Showroom and the Baumwollspinnerei site is simple. Contact details can be found on the Cenero Energy website cenero.de. Give us a call and arrange a visit. We look forward to welcoming you to the SPARCS Showroom at the Baumwollspinnerei!