SPARCS presents at webinar for strategies for decarbonization of Portuguese cities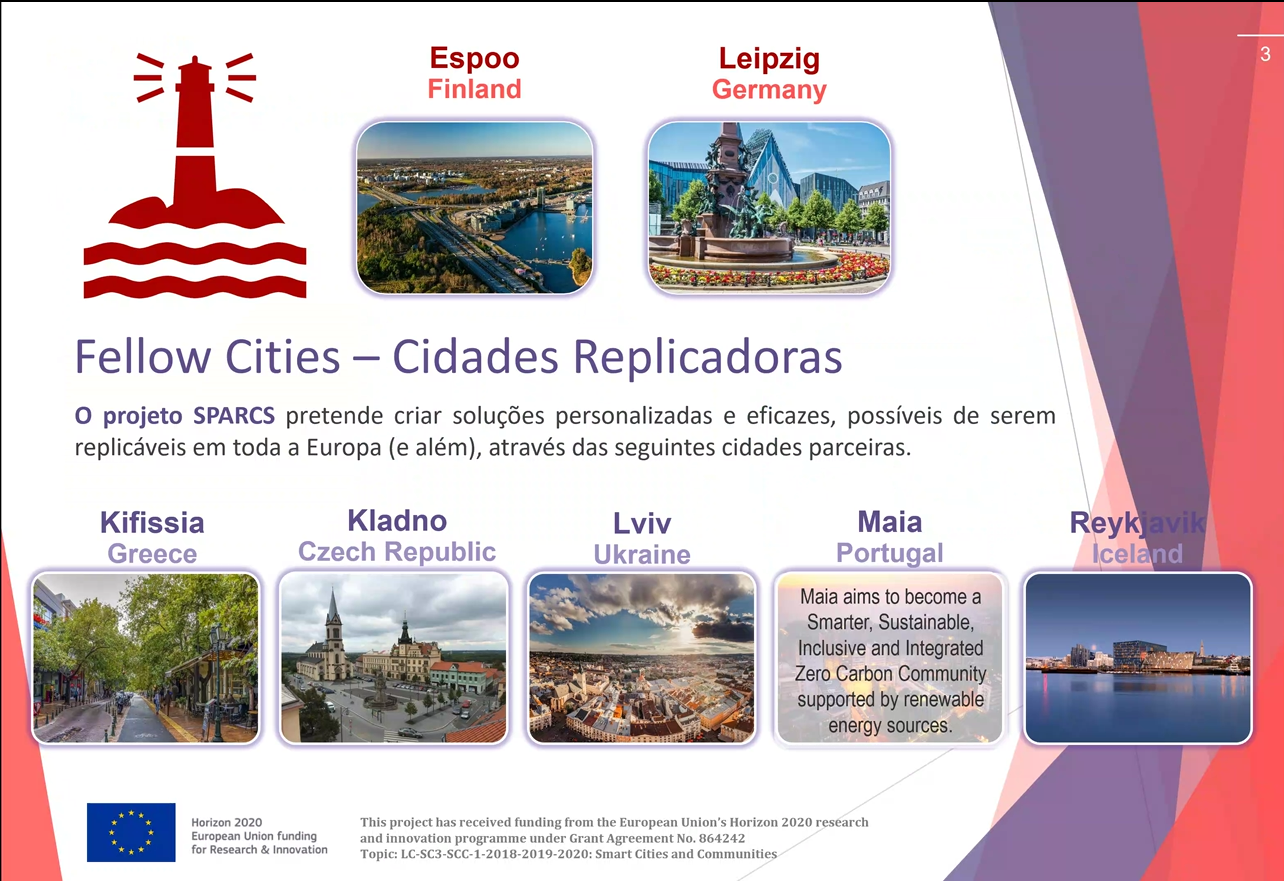 The decarbonization of cities is crucial in achieving ambitious national and European energy and climate targets. As urban centres account for a significant portion of energy demand and greenhouse gas emissions, transforming them into sustainable and low-carbon environments is essential for mitigating climate change and promoting a more sustainable future. However, despite the growing recognition of the need for decarbonization, cities still face numerous barriers on their path towards sustainability, such as rising energy prices, energy poverty, and difficulty in achieving decisive behavioural changes among the inhabitants.
To address these challenges and discuss innovative solutions being implemented in Portuguese cities, INEGI, a Portuguese research centre, organized a webinar entitled "Strategies and Policies for Decarbonization: The Role of Cities". The webinar, held on May 31st, aimed to showcase different approaches and innovation projects implemented in Portugal to tackle urban decarbonization. AdEPorto (linked third party of Maia Municipality) shared three projects focused on city decarbonization: ASCEND, Porto Energy Hub and SPARCS. Regarding SPARCS, the experiences and lessons learned over the past years were shared, highlighting the synergies between the project and the ambition of the municipality.
This webinar was attended by more than 45 participants interested in decarbonizing cities, namely experts, companies in the sector, and local authorities. By sharing insights and lessons learned, the experts participating in the webinar provided valuable knowledge and inspiration for other cities and stakeholders. On the following link it can be found the program and the presentations shared during this session.
Overall, initiatives like this one, play a vital role in promoting knowledge sharing, collaboration, and innovation in the field of urban decarbonization. By addressing the barriers cities face and showcasing successful projects, they contribute to the collective effort of creating sustainable, resilient, and low-carbon cities throughout Europe and beyond.