SPARCS Publishes First Case Study
13 october 2022 | Location: Espoo
Positive Energy Districts
SPARCS reached a milestone as it published the first case studies on the BABLE platform. The case studies present solutions deployed in the Lighthouse city of Espoo on four topics: Simulating the city-wide charging demand, e-bicycling, mobile probing with citizens, energy storage and Connecting Elevators and Escalators to Smart Building Energy. In addition, the case studies help learn and replicate the solutions and projects.
Case studies gather and document all information collected during the implementation of the different sets of innovative elements and tasks each city uses to reach its individual goals. This is done to guarantee that all key learnings are well documented and can be replicated. A Use Case is an application of technology to reach a specific goal in a particular context; its impacts can be measured independently and replicated.
Each Use Case will have various supporting factors, enabling its implementation in its specific setting. In addition, each Use Case collects information that is relevant to other cities. While replicating the Use Cases, another city or organization may either reproduce similar supporting factors for their local context or consider inputs from other implementations made available via the same tool.
The usage patterns of the most frequent vehicle types have been simulated using Espoo city-scale data to predict their energy consumption and parking places. This has been used to model charging demand at each site, assuming that all cars will be electric one day.
As a solution, an iterative technique was used to help establish a path between the available inputs and the intended outputs. Exploration of various algorithms aids in the discovery of appropriate solutions. Among the main factors in determining the answer were the Markov model and converting the optimization issue into a graph.
The purpose of this district-level use case is to make E-Bicycling an innovative approach to support sustainable transportation in Lippulavia by charging and fixing bikes for free (FI). There is also space for 5 e-bikes to be charged. Furthermore, Lippulaiva offers a large number of bike parking, around 1,400 bikes.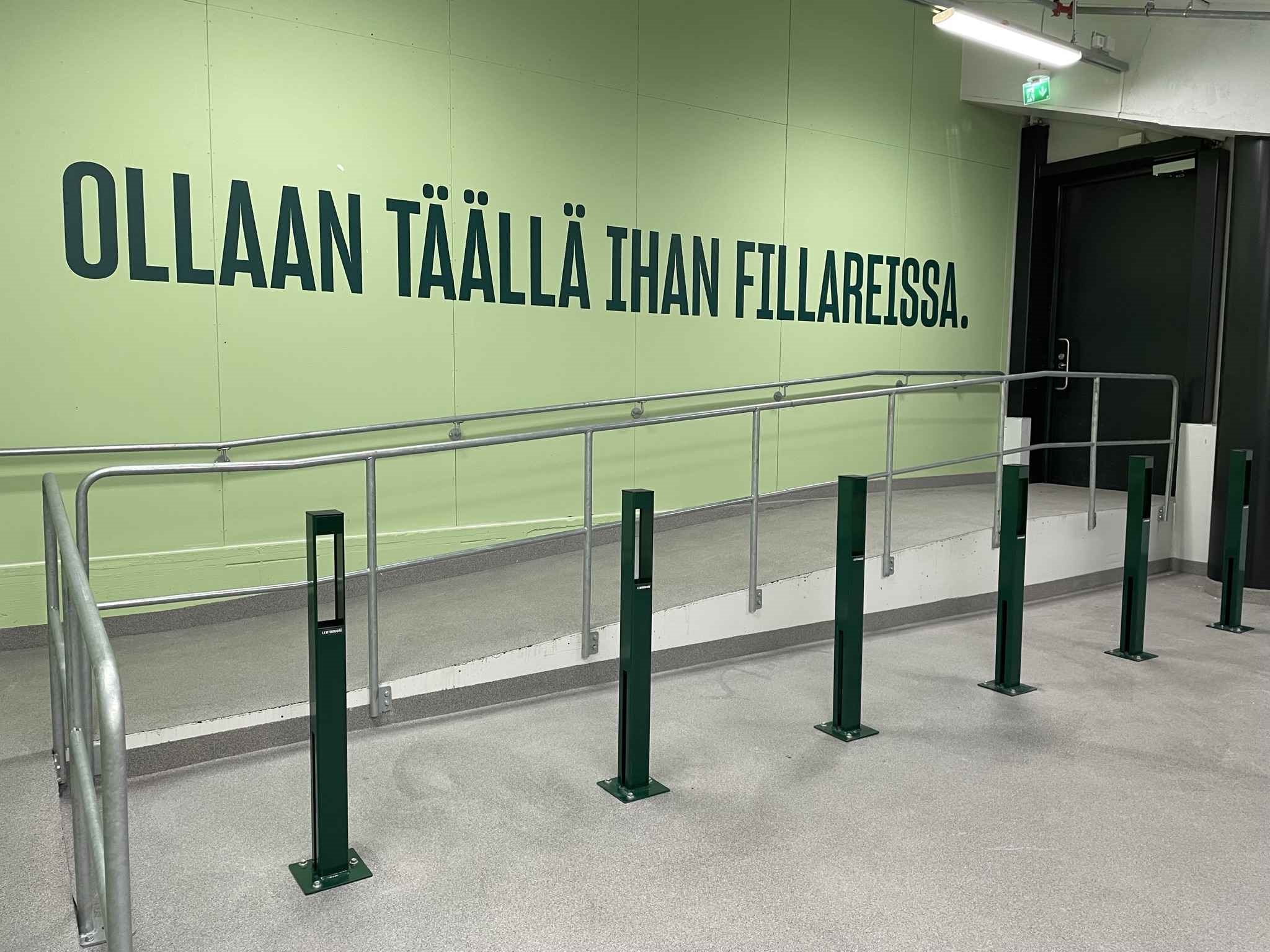 Mobile probing provides interactive real-time investigation of people' (mobility) behaviours through their own eyes. This understanding serves as the foundation for developing successful behavioural change. This Espoo city-scale use case aims to contribute to a sustainable future in smart cities and districts, which necessitates behavioural change. Current behaviours, as well as motivations and impediments to more sustainable choices, must be recognized in their actual context to design for this transition. Concurrently, studying behaviours is difficult, especially in the dynamic mobility setting. Mobile probing is an interactive way of studying individuals' behaviours and the issues and possibilities that come with them. More socially and ecologically sustainable behaviour modification and living in future cities may be done by building solutions for genuine citizen requirements in conjunction with residents.
As a result of the mobile probing, it is feasible to get insights into residents' everyday mobility habits and identify common behavioural patterns in the city setting in order to build new mobility solutions. The technique gives baseline information for building new solutions based on user demands and may be used in sectors other than mobility.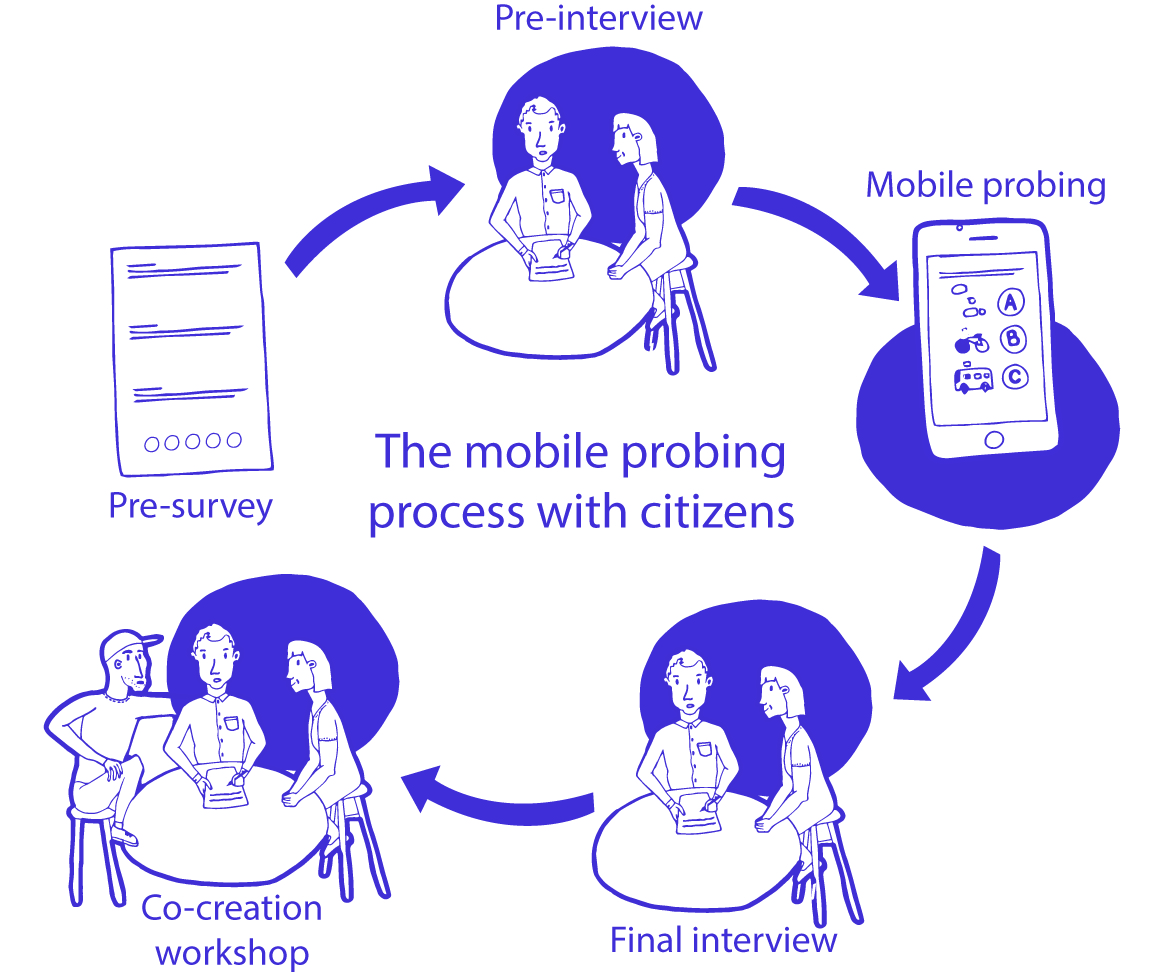 Thermal energy is stored in the ground (boreholes), where surplus thermal energy is returned to and stored. Lippulaiva's electric battery is utilized to optimize power use and participate in electricity reserve markets at the neighbourhood size of Lippulavia blocks (FI).
To achieve success in an energy-positive district, energy storage and smart control technologies are employed to maximize energy production and consumption while minimizing energy expenses. 
Elevators and escalators interact with the smart building energy management system to restrict the peak power visible to the external electrical grid in this Espoo (FI) use case, which is scaled on an individual basis. The aim is to limit peak power demand which becomes increasingly advantageous for building owners as more renewable energy is employed both on-site and in energy systems. The use case illustrated how to adjust for power peaks from elevators and escalators by regulating other loads in buildings. As a solution API is used to link selected elevators and escalators to Sello's Virtual Power Plant (VPP) Platform. Based on people's movement, a smart algorithm estimates the usage of elevators and escalators in advance and gives this information to the VPP platform, which compensates for the higher peak demand in other assets connected to the VPP in the same building.
Find out more about the  SPARCS on the BABLE PLATFORM here.