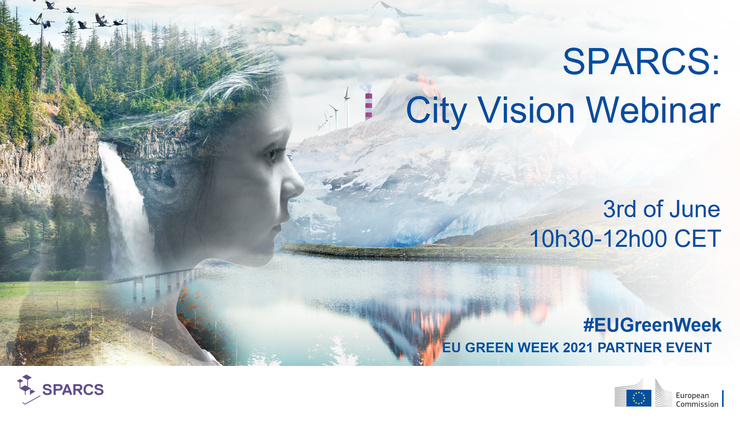 SPARCS NEWSLETTER – JUNE 2021
Thursday 3 June, SPARCS organised its third webinar of 2021 tackling City Vision development in SPARCS with a particular focus on the cities of Espoo, Kladno and Kifissia. The webinar was moderated by Francisco Melo (SPI) and after a presentation by Annamaria Riemer (Fraunhofer) on the SPARCS City Vision Methodology, Jani Tartia (Espoo), David Škorňa (Kladno) and Artemis Giavasoglou (Kiffisia) presented each in turn their City Vision. The webinar ended with a lively Q&A session with the audience. 

Recordings and presentations are available on the SPARCS website.